Nadine Crowley, Director
Nadine founded Comms&Co. in 2014 after 16 years experience in the communication industry developing, implementing and advising on public relations, media, communication and engagement strategy.
Comms&Co. was born out of Nadine's strong belief in the power of communication and creativity in business and her passion about finding the perfect combination of good words and great design.
Her experience spans creating and delivering multi-platform communication campaigns, visual identity packages and community information material within the private sector, State Government, public/private partnerships and Local Government
This industry knowledge is backed up by a Bachelor of Arts – Communications (Public Relations and Organisational Communication) and a Certificate in Public Participation from the International Association of Public Participation (IAP2).
Extensive senior management experience gives Nadine a solid ability to understand and interpret a diverse range of communication issues and recommend effective solutions. As a result, Nadine has successfully coordinated and implemented crisis and emergency communication activities and provided strategic communication advice and direction to Executive teams, Boards of Management and elected representatives.
Nadine prides herself on being able to develop a wide range of communication material that responds to both the stated client objective and the environment, to deliver results across media management, community advocacy, lobbying, community and stakeholder engagement, public relations, corporate reporting and communications strategy.
Nadine is using her experience leading diverse Communication teams to establish the headquarters of Comms&Co. in the CBD of Wagga Wagga as a space to co-create, collaborate and foster new creative talent while providing quality work to a diverse client base.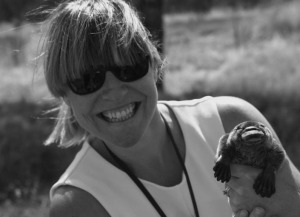 Nadine Crowley is a Wagga girl born and bred, who after a particularly spectacular childhood, pursued tertiary education and a glittering communications career in Sydney. After many years, she realised living in Wagga was just the ticket to a fulfilling and happy adulthood (where you get to meet platypus!), so returned to regional life – bringing her public relations, professional writing and organisational communication experience with her.