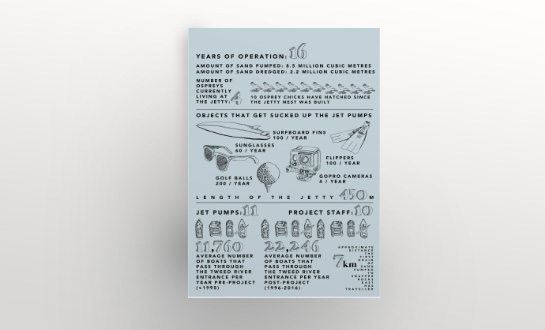 what-weve-done
Brochure design + content
Be event ready with a custom brochure design to make your brand pop and your message sing.
We wrote and designed a custom A5 brochure for a NSW Department of Industry project to speak directly to the community in which it lived, as well as educate.
The brochure formed part of a wider communication campaign that included a full audit of existing communication, engagement with stakeholders to inform future communication requirements, a community survey and a whole new brand roll-out. By working with Comms&Co. as a full creative communications agency, the client was able to take one step at a time and still ensure all their communication activities had continuity and impact.